Greater Sydney
about us

Adenbrook Homes Greater Sydney are an award-winning new home builder, celebrating almost a decade building homes in the Western and South Sydney region. The Greater Sydney team understand that your build journey is your own, and want to help your dream come to life – which is why they offer customised and personalised service to each and every client. Excelling in providing next level customer service, quality workmanship and support along their build journey, it is no wonder they have so many rave reviews from past clients. The Adenbrook Homes Greater Sydney team have also seen many clients return for repeat business, building second and third homes with the impressive team. Quality workmanship and individualised customer service are the pinnacle of their business which is why you can't go past the big brand, local builder!
Specialising in small lots, dual occupancy designs, knockdown rebuilds and your classic family home, Adenbrook Homes Greater Sydney are sure to accommodate your needs.
we love local
10 years contribution

The Sydney team are proud to be proactive and immersed in their local community. A strong contributor to the local economy, the Adenbrook Homes Greater Sydney team employ local trades and contractors to make their client dreams come to life.
Supporting their local community goes beyond just bolstering the local economy and includes their willingness to support local charities and those in need. Adenbrook Homes Greater Sydney have a corporate partnership with the National Breast Cancer Foundation, successfully raising over $16,000 during the 'GoPink' month of June.
Get in touch today!
but don't just take our word for it
hear from our customers
Satisfied customer

As a first time home buyer/builder, I didn't know what to expect, so I have to do lots of research and visit several display homes in Sydney. To cut the long story short, I finally decided to go with Adenbrook Homes and they did not disappoint. The whole team (from Adam of Sales, to Elle, Melanie, Melissa and to Ben our Site Supervisor) was there to help and guide me every step of the way. They were able to answer all my questions and explain them clearly. Even when I had to be out of the country during the early part of the build, the communication and follow through was very good. Now 8 months after the handover, I can say that I am happy and satisfied with the work Adenbrook has done to build my very first home here in Australia. I would definitely recommend them to anyone who wishes to build their own home.

Dianne C | Greater Sydney
Throughout the whole process the greater Sydney Adenbrook homes team were an absolute pleasure to deal with. They were upfront with their pricing and they provided a good quality finished product with high end results.

From the initial first consultation with Matthew, through to selecting colour and organising paperwork with Renee, Elle, Rawiah, Melissa and all the way until the end with our supervisors Shane & Mike – a special thank you to you all. They are all wonderful people and were extremely helpful with any questions we had – regardless if they were big or small, each person was happy to assist where they could.

The build process was smooth and any issues we had were dealt with smoothly and quickly by our supervisors. We are super excited to have our very first home, and we are so glad that we selected Adenbrook homes. 10/10 service and would absolutely recommend!
Theo & Monika | Greater Sydney
Very satisfied first home buyer.
We built our forever home in Box Hill with Adenbrook after we were referred by a friend who built with them. We like how they have a dedicated person for each and every step and that there were no delays in the build. We have been loving in our new house for a year now and have been loving
Johnathan | Greater Sydney
Happy family, Happy home

Me and my Family are so happy with our home. I waited 1 year to do this review as I wanted this to be accurate and make sure the house is settled. The best thing about Adenbrook is the finish. The house still looks amazing and my kids are happy.
Nabil | Greater Sydney
Very Thankful Customer

We are very pleased with the results of our new first home built by Adenbrook team. Very grateful with all their assistance to us in our journey to acquire our first house here in Australia. They've helped us all the needed stuff and ideas to complete the build. We would highly recommend Adenbrook to everyone as they're the best builder.We are very pleased with the results of our new first home built by Adenbrook team. Very grateful with all their assistance to us in our journey to acquire our first house here in Australia. They've helped us all the needed stuff and ideas to complete the build. We would highly recommend Adenbrook to everyone as they're the best builder.

Leah | Greater Sydney
Perfect from start to finish

This is our second property built by Adenbrook Team and we are very happy with how Adenbrook team has been helping us from start to finish from HO team all the way to builders with the right choice and the right prices.
Our project has been on time stage by stage with clearly explanation and support from onsite manager.

Thank you.
Jack | Greater Sydney
A personal touch – Not just a house but a home.

We'd like to thank the whole Adenbrook Sydney team for delivering us our stunning home! Construction was complete earlier this year and we have also now finished the maintenance process which was carried out swiftly. A big thank you to the whole team from start to finish for their care, thoughtfulness and attention to detail. No not everything always goes 100% to plan even before getting on site, then there's weather, out of stock and discontinued items but it's about how the team handled these kinds of things with us that we were so impressed with.

I do not hesitate to recommend the Adenbrook Homes team to friends & family.

Thanks everyone, see you next build! C&S
Leppington Home | Greater Sydney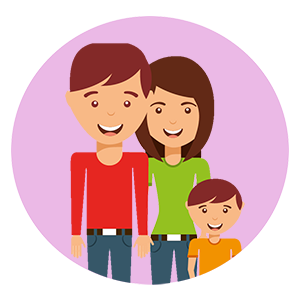 Great team to deal with.

Building a home was definitely dauting, especially when you have no idea where to start but we chose Adenbrook Homes due to the team. From the moment we stepped into the showroom and dealt with the guys there right through to our site manager, we were guided at each step of the way. No question was ever to silly to ask and they talked us through the whole process. Our site manager was very attentive and helped us with any concerns making the building journey less stressful. Even after post build the team still check in on us and any maintenance/concerns are dealt with.

We're very happy with our family home as it's customised to our liking and couldn't have asked for a better team to guide us through this journey. S&L
Su-Li | Greater Sydney
Excellent service!
As first home buyers, this experience was initially quite overwhelming for us! Our Home Consultant, has been brilliant to deal with from the very beginning. I would like to personally thank Matthew Micallef for his support. He was always available to answer our questions, and provided us with accurate information. He also did his best in finding the best price for us which was greatly appreciated.

Everyone at the Aden brook office has been lovely and have made our experience very enjoyable.
Biggest thank you to Elle, Renee, Jillian

We have recommended Adenbrook to many friends wanting to build their dream home, and we will continue to do so.

Pradeep | Greater Sydney
A positive experience and supportive team!
Building a house is one thing. Building a home is another.. and the team at Adenbrook supported our journey to do both!
From our very first consultation, right through to signing off on our maintenance list, the team paid extra attention and took extra care to our questions and needs. We always knew that our thoughts, experience and happiness was important to them and this really took the experience to the next level. We had an excitement all the way through.. there was never ever stress (even during the colour consultation!) and no question or concern was ever a drama! They took our thoughts into consideration and never answered with 'no'. They always ensured they were able to meet our needs and went that extra mile to ensure we were having a positive experience. We just want to say a HUGE thank you to all the team at Adenbrook. Specifically Matt, Elle, Melanie, Melissa and Shane! An extra shoutout to Shane, our construction supervisor! An absolute standout and legend! He took so much pride and had so much attention to detail for every little corner of our home. He was so approachable and reliable. My husband and I were able to relax and trust that Shane had our happiness front of mind and ensured all contractors aligned with that. Managing so many contractors and competing deadlines is a big job, but Shane made it look effortless! And that positive energy, as well as the positive energy from the team at HQ really lead and defined out experience.

Thank you again! We will definitely recommend Adenbrook to others.

Christine | Greater Sydney
We loveeeee our home

Throughout the whole process Adenbrook have been wonderful. Right from meeting Adam at the Display homes, to Renee, Rawiah, Melissa, Melanie, Tim and Ben and everyone else, it has been a positive experience. Any question we had, no matter how small, they were able to assist.

There was no hidden information or costs and were upfront about everything, which made the whole process smoother.

We love our first home and we would definitely recommend Adenbrook to everyone!!

Madison | Greater Sydney
Great experience, beautiful home!

We had heard from friends and our own research online, lots of horror stories about people building their homes. However from the first time we saw the gorgeous Adenbrook Sapphire display home, we knew that was the perfect home for our family so decided to take the plunge and we are so glad that we did!

From the initial meetings with the sales team, the subsequent follow up and management of the project by the very efficient and responsive Melanie & Melissa in the office, we felt comfortable, informed and listened to through the whole pre-build process. We were guided through the selection process by designer Elle, who patiently talked us through the daunting task of picking all elements of the house, and where there was a change necessary after this, Elle was always on hand to provide her thoughts on alternative selections and solutions, which were just as good, and in the case of our roof colour (which was originally not permitted by the council) turned out better then the original selection.

Once we got to the build, we were in the very capable hands of Mike, who was approachable, knowledgeable and consistently keeping in touch with us on scheduled activity which amazingly ran to time – something that we thought was unheard of when constructing a new home! We were so thrilled with the final result and have been enjoying our gorgeous new home ever since we were handed the keys. It has been several months since that has happened and post-handover, any minor issues we encountered have been met with a swift response, which again, was something we didn't anticipate after hearing other families' stories of waiting endlessly for repairs. We love our new home, and would do it all again and would be happy to recommend the Adenbrook team for any new build!Madison | Greater Sydney

James | Greater Sydney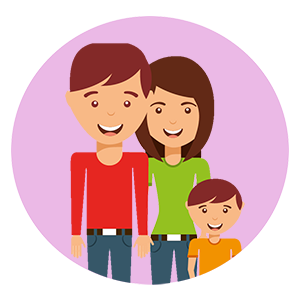 So happy with our new home!

Our experience with the Greater Sydney Adenbrook team for our first build has been phenomenal. The introduction to the business was by Adam, who made us feel so comfortable in our big decision of choosing the company we would entrust to deliver our first family home.

We were then guided step-by-step through the underestimated phase of Pre-Construction with Renee M. As our journey through Pre-Construction was a long one due to pre-registration of land and such, most of our Adenbrook experience was with Renee, who I have to say, was a standout. Her attention to detail, her relentless follow up, her cheerful and genuine customer service has been nothing that I have experienced in any other company. She deserves so much acknowledgement and credit for what she does, and I cannot sing her praises high enough. At any time I felt uneasy, unsure, needed confirmation, or guidance I knew that Renee would be able to help me with what I needed at the drop of a hat. She is an absolute asset to your company and I hope she is regarded as such. She is a star. ✨

Melissa M was a new addition to the Adenbrook team once it was time for our Construction phase to start and she did so well in answering all of my queries, being patient and understanding of me, and I'm sure will be a solid member of the administrative team.

Ben A and Mike M had their work cut out for them , but they delivered on their helpfulness, eagerness to solve problems in a timely manner, and experience and expertise in suggesting solutions. A special thank you to Mike for making us feel like we weren't just a 'job number' and going above and beyond to meet our expectations.
Mike's mention of possibly implementing a progress tracker through the build stage would be a tremendous improvement as it would mean customers no longer need to rely so heavily on the progress updates from their extremely busy Site Supervisors, but can easily see what has been done on site without having to wait for small changes that have happened throughout their build. I can see that this would release an immense amount of pressure off Site Supervisors like Ben who are coping with a huge workload and would be able to make their day more efficient without having to stop and reply to texts, emails, phone calls all day, and focus on what he does best! I really look forward to what you have in store for the future in regards to this!

Again, we want to sincerely thank you all for making our first build such a successful and painless one. We are so eager to make this beautiful house our first home. Can't wait to send through some pics once we have made it 'our own'. Who knows- you might not have seen the last of us! We are hoping that this is the first of many builds to come ❤️

With our biggest thanks,
Akili, Damien, Luna and "baby"

Akili and Damien | Greater Sydney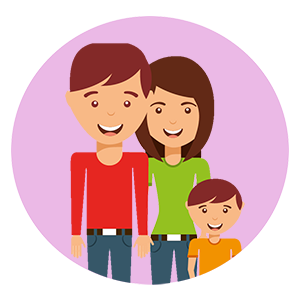 First Time Builders

Choosing the right builder is overwhelming, especially as first home builders. There are so many things to consider: inclusions, reviews, quality and promotions are just to name a few. Over 20 builders, over 30 display homes seen and 3 months later, we found Adenbrook. Stepping into the Orion display home at Leppington we were impressed but also sceptical. We instantly thought 'this must all be upgrades'. Much to our surprise, a lot of it was a standard inclusion or a part of the promotion at the time. Our dream home was starting to feel achievable. Everyone we encountered during the sales/admin process were amazing. Matt, Jill, Elle and Melissa were approachable and answered all our questions/concerns. Prior to construction, we joined a lot of different big builder facebrook groups and saw lots of horror stories during the construction stage and we were hoping we would not have one of those stories to tell. Fortunately for us, we had Shane as our site supervisor. He was exceptional in making sure our build ran smoothly and would go above and beyond. At the end of the build we were asked the question 'would we build with Adenbrook again?'. The answer is 'yes'.

Thank you Adenbrook for our beautiful Isla A home.

Kimberley | Greater Sydney
The difference between Adenbrook Homes and other builders

We have recently completed the construction of our first home with Adenbrook Homes. A big brand yet, local builder who offers great standard inclusions for a fraction of the costs compared to other builders we've explored. We are very pleased with the level of care and attention to detail, since beginning our home-building journey with Adenbrook Homes. From the very start of our pre-construction stage, to during and now post-construction, we have received exceptional customer service from the whole team, always going above and beyond to show us the Adenbrook quality.

We like to extend our level of appreciation and gratitude to the rest of the Adenbrook team. Not only did they make our first time building such an exciting experience, but even when there were issues they addressed them efficiently and made the journey very seamless and as stress free as possible. In particular, Jill, Matt and Daban from the sales team who put together the land and house package for us, providing structurally advice and allowing my many changes to the floorplan, Renee who thoroughly guided us through all the paperwork and approvals during pre-construction stage, Elle with her amazing expertise at the colour selections appointment (which I can confirm, our house turned out superb) and the endless Instagram reassurance, Melissa for replying promptly to all our admin related emails/questions and who can forget our site supervisors Mike and Shane, both were personable, reliable, very easy going and are always embodying the Adenbrook quality. Mike and Shane would call and/or email us every fortnight to update us with the building status and the jobs lined up for the following week. They were both very helpful and patient with all questions we asked and kept us well informed the whole way. Jill, Matt, Daban, Renee, Elle, Melissa, Mike and Shane gave us the feeling that they cared. That's the difference between Adenbrook Homes and other builders. The Adenbrook quality is constantly embodied by every team member and exceeding our expectations. What an absolute A team and asset you all are, a true testament to Adenbrook Homes!

We are so in love with our new forever home and feel extremely thankful that we had chosen Adenbrook Homes to build for us. We have and will continue to recommend this reliable builder to anyone who plans to build.

Thank you again Adenbrook!

With gratitude,
Thuy, David and Mia.

Thuy, David & Mia | Greater Sydney
Our first home was a land and home package with Adenbrook, we were extremely happy with their service so we decided to build a second home with this amazing team again.
With our high standard expectation from the previous experience, and Again, our expectation was met from day 1 until the Hand over date. Even a small issue from water tap, we called the team and adenbrook sent his plumber out straight away the next day. So impressive.
Again thank you guys and hopefully we will have our 3rd project with you soon.
Don | Greater Sydney
The difference between Adenbrook Homes and other builders

After being recommended to speak with John we headed out to the display village-well 12 months later I'm sitting in my beautiful new home and still can't believe it. Decided to knock down just as Covid-19 lock-down came in and wasn't sure we'd be in our home by Christmas but Mike you legend made it happen.
Elle was fantastic throughout this whole experience and would happily answer any questions we had and between both her and Mike any issues were resolved within the day.
With all the inclusions in the base price and my added touches here and there the costs was close to our original quote.
Would highly recommend Adenbrook to everyone as our experience as 1st time building was great.
Thank you to all staff but huge shout out to Mike & Elle for all your help throughout.

Loving our new home

Dave, Kylie, Roxy and Duff | Greater Sydney
Splendid Service

The build was done on time. All the details were explained beforehand. Had an issue with ducted aircon due to miscommunication, but it was handled professionally. The cost came $20,000 more, due to the CDC approval guideline but it was explained beforehand there would be chances for additional cost due to the nature of the land.

Ref | Greater Sydney
An amazing experience

From the moment we walked into Adenbrooks office we were looked after like family. It sounds like an exaggeration but its really not. Adam was amazing, he took us through everything and after listening to what we wanted to do, showed us the best option for us. He helped us work with the land owner and secure the lot at a discounted price. We had a horrible experience with a land owner who after some time pulled the land from under us at no fault of Adenbrook but instead of just saying its not their problem, Adenbrook took it upon themselves to help us secure a different piece of land in what turned out to be an even better deal for us in a nicer area. Throughout the whole building experience they were the best part of the whole thing, the banks dragged, the lawyers dragged but Adenbrook went above and beyond to make our dream home happen and in record time. Site manager Shane was amazing to work with, might be the most responsive person I have ever met he will answer texts and emails almost straight away if not definitely the same day which is amazing given his schedule. He was so accommodating to us and wanting to visit the site and made sure everything was done if not on time then ahead of schedule. The girls in the office who took us through all our options as well such a great experience. We had a lot of highs and lows with this build but basically every high was because of Adenbrook and there was no negative to them at all. Our price we worked out in the first meeting did not move, there were no hidden costs or anything. It got built faster than they promised and the standard of the build is amazing. I cant recommend these guys highly enough.

Aaron & Isabella | Greater Sydney
big brand
local builder

Adenbrook Homes is a national new home building network that offers clients a big brand product with a local builder experience. The diverse collection of single and double storey home designs has won countless awards over the last two decades and feature quality standard inclusions from reputable suppliers presenting outstanding value for money.